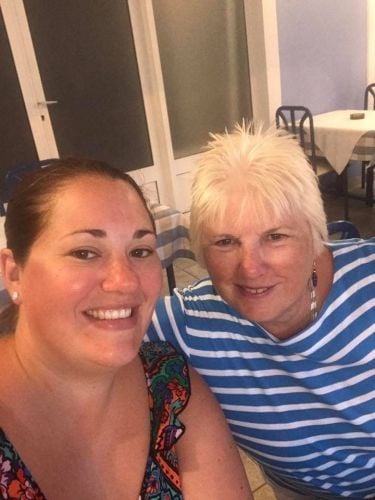 alexa & laura
We are a Mother and Daughter team and this is our bespoke personalised embroidery business. We create beautifully embroidered personalised gifts and clothing for babies and toddlers.
At alexa & laura we personalise and add a unique touch to Teddy Bears, Comforters, Blankets, Bath Towels, Rag Dolls, Backpacks, All-in-ones, T-Shirts, Pyjamas, and so much more!
We are passionate about anything related to babies or toddlers and everything to do with sewing and embroidery!
Designed and Personalised with love and care. Each item is made to order to your specification.
Our teddy bears and comforters are incredibly soft and cuddly and a great keepsake for anyone. You can personalise your cuddly animal with: - Birth Details; Name; Text Message; Birthday; Christening; Wedding; or Anniversary.
Our Handmade felt name banners which feature 12 different themes are made to order. They are made from felt and embroidered or applique, then stuffed and carefully handcut to produce a wonderful finish. Ideal to hang in any nursery or bedroom.
All our blankets and towels can be personalised with a baby's name, child's name or date of birth.
All our clothing can be personalised with a name or initials.
Our backpacks are ideal for lunch at their nursery or school, with their name beautifully embroidered so they never lose them!
A lovely rag doll for that special little girl in your life.
Our personalised frames can be created for any occassion, check out our selection. Other frame colours are available.
Our handmade Gingerbread people for that special person or occasion - check out our range!
To order any item, please follow the instructions under the item and add all the required details, we will confirm by email as items personalised are non-returnable.